Research & Development
[custom_frame_right]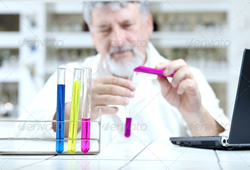 [/custom_frame_right]
The heart and soul of our business is research and innovation and together they mark the development of a period where they grow our present and create our future. Quality control is the undeniable cornerstone of our efforts and the quality assurance that our clients expect and therefore receive.
Through the application of recent scientific advances and the addition of new technologies, AXARIA strives everyday to make a technological leap in its activity and bring innovative products into the market for improvement and market transparency of raw materials, its derivatives and by-products.
[divider]
Transport and Logistics
[custom_frame_right]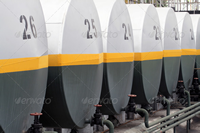 [/custom_frame_right]
We have packaging and bulk storage services for solid and liquid products in several European ports, from where we can serve high-spend products.
For solid products we have 25KG packaging bags on pallets for up to a maximum of 1000 kilograms and 600KG big bag containers on pallets. For liquid packaging we have approved sets of 4 metal drum pallets of 200, 190 and 180 kilograms, depending on the type of product, and approved IBC containers of 800 and 900 kilograms, depending on the type of product as well.
We deliver top notch products by road, rail or sea in the way you want and when you want. Together we will create a logistics concept to meet your requirements. If you don't have your own inventory management, we can do that for you. We will deliver all your products on time, across borders, in large quantities and throughout the year.
[custom_frame_right]
[/custom_frame_right]
As your reliable, competent and efficient partner we will, from the beginning, use our know-how expertise to increase their added value.
The life cycle of all these products will strengthen with our services and tools that we will put at the disposal of your supply chain, thus increasing their value. We strive to help our clients on every shipment, helping them to streamline their operations, reduce their costs and improve their efficiency while increasing their productivity.
[divider]
Customer Service
[custom_frame_right]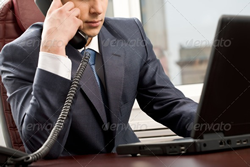 [/custom_frame_right]

Our after-sales service allows us to detect the levels of satisfaction of our clients. This is an unmistakable and best way to grow and learn more about the needs and concerns of our highly diverse customer portfolio.

Since its inception, AXARIA has established a solid commitment to quality assurance based on the certification and application of the strict ISO 9001:2000 standards on all its critical processes. For AXARIA's executives, service quality is one of their top priorities and they work every day to improve the levels of our client satisfaction.

As part of this process of continuous improvement, an ongoing measurement of the critical variables is essential, being the level of client satisfaction as one of our most important functions. As your competent partner, we will take care of your markets, products and customers from the beginning. We know what is important to you and we can assist you with our best knowledge and understanding.

[divider_top]

[divider]